Chapter President's Address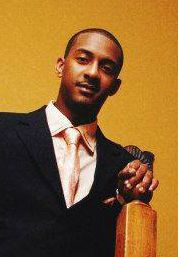 During my term as chapter president, I plan to ensure that we continue to do the work that the organization was built upon. My goal is that we continue to do what we set out to do as an organization in fostering brotherhood, academics excellence and community service. The ground work to ensure that this takes place has already been laid through a tentative schedule set in place for planned brotherhood events, study nights and numerous community service initiatives. These community service opportunities will be related to the various monthly observances (Breast Cancer, etc.) and any other observance within the Gainesville community.
As far as the image of the organization, there are several things that I want to implement. We are in severe need of an increase of paraphernalia and during my term I plan to do just that. I have designated certain brothers of the chapter to design options that will be decided on collectively. In addition to the paraphernalia increase, I believe that there should be an option that paraphernalia should be shared across all chapters, thus fostering the collectivity that Progressive Black Men Inc., is built upon. Also, I look to implement more professionalism with Dress for Success Days where each active member will be required to dress business casual at least twice a month, while walking the University of Florida campus. Finally, I plan to promote professionalism through forums directed to help freshman be more successful throughout their college career and workshops to help students prepare for life after college.
Major Events
Blazers and The Arts
Women's Appreciation
High School vs College Forum
Progressive Pool Party
Jesus Jam Benefit Concert
Mentoring Program
Emeritus House
Fried Chicken and Watermelon Forum
Give me a try Valentine's day forum